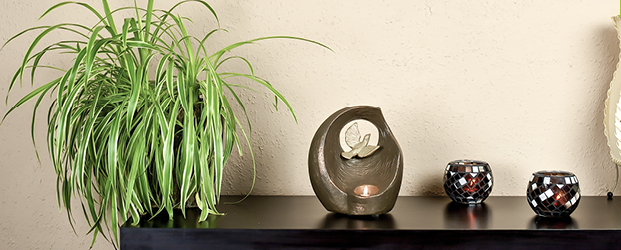 Individually hand-sculpted Cremation Urns made from Ceramic, Wood or Biodegradable materials
At Urnworld we specialise in creating unique handmade urns, for keeping cremation ashes. All our urns are made from high quality ceramic, wood or biodegradable materials. Each urn is its own artwork, unique in size, shape and colour. You can create an urn based on your own plan or design, or you can choose one of the beautiful urns from our collection. Urns can be modified according to your specifications and personal inscriptions can be provided. Our products are on sale direct to the public. Please visit our online shop, and feel free to contact us with any enquiries or requests.
Our product range consists of:

Advantages of buying your urn from Urnworld:
We can create an urn based on your own plans & ideas
Urns can be made according to your own dimensions
You will buy directly from us 'the producer'
All urns are provided with proof of authenticity and filling instructions
Urns are suitable for indoor and outdoor positioning
All urns are made from high quality and long lasting materials
Personal inscriptions on urns can be provided
Can deliver worldwide for a flat fee
Urns from our existing collection are generally delivered within 14 days. We allow a little more time for delivery of personalised urns, assessed on each individual basis.